All vacancies
Day Service Support Worker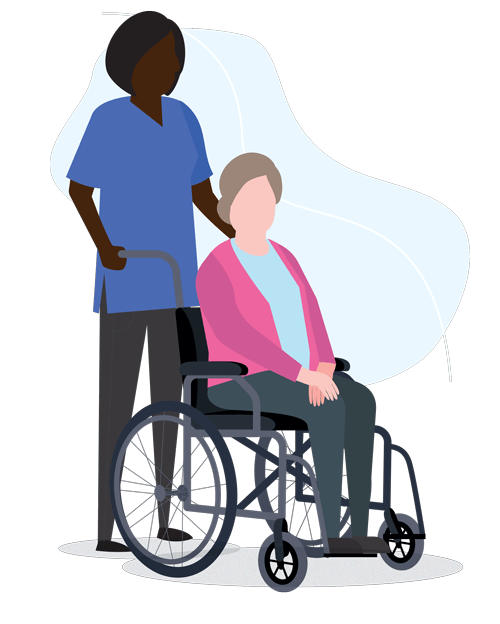 About The Service
Cardiff Day Service is a specialist Day Service that provides support to adults with a learning disability who also have complex support needs. People are supported by the service to access a wide range of valued activities and opportunities within the local community to meet their identified outcomes.
About the job
The successful applicants will work as part of a team supporting adults with a learning disability and complex needs to access day time opportunities. The role requires the post holder to work individually and as part of a team to follow detailed support plans, contribute feedback and produce accurate records
What We Are Looking For From You
Due to the needs of the service we are looking to recruit a female support worker, who has experience of working with people who have learning disabilities and complex needs.
You need to hold or have the ability to train and achieve the relevant QCF level required for the post.
Be flexible, and able to work in a dynamic and fast changing service.
Enjoy being active, and have a wide range of interests that you can share.
You should have a commitment to offering positive person centred support to individuals using the service and hold a belief that people with learning disabilities have the right to achieve their full potential, and have the right to be positively engaged within their community.
You must hold a full valid driving licence and have use of a car for work
Additional information
These posts are subject to Disclosure and Barring Service Enhanced checks.
Safeguarding and Child Protection are key priorities for the Council. We aim to support children and vulnerable adults to ensure they are as safe as they can possibly be. Our services and schools are committed to ensuring the safety and protection of all children and vulnerable adults, and will take action to safeguard their well-being, and acknowledge that children and vulnerable adults have a right to protection. This is supported in the general ethos of the Council and all schools.
Applications are welcome in both English and Welsh. Applications received in Welsh will not be treated less favorably than English applications.
Please read the job description carefully before making an application.
To apply, please email CardiffWorks@cardiff.gov.uk with your full name and email with the header 'Day Service Support Worker' to receive our online application form.
Day Service Support Worker
Grade 5 - £11.27 p/h
Register with us today